Happy New Year all. 2022 started off with some pretty mild weather for the UK and not wanting to miss out on the glamour conditions I managed to spend a good few days down in Weymouth; gyming, biking and a ton of Waszp sailing. We had a great group of boats down training on the water, and Ross Banham and I in particular got some serious hours on the water preparing for the upcoming season.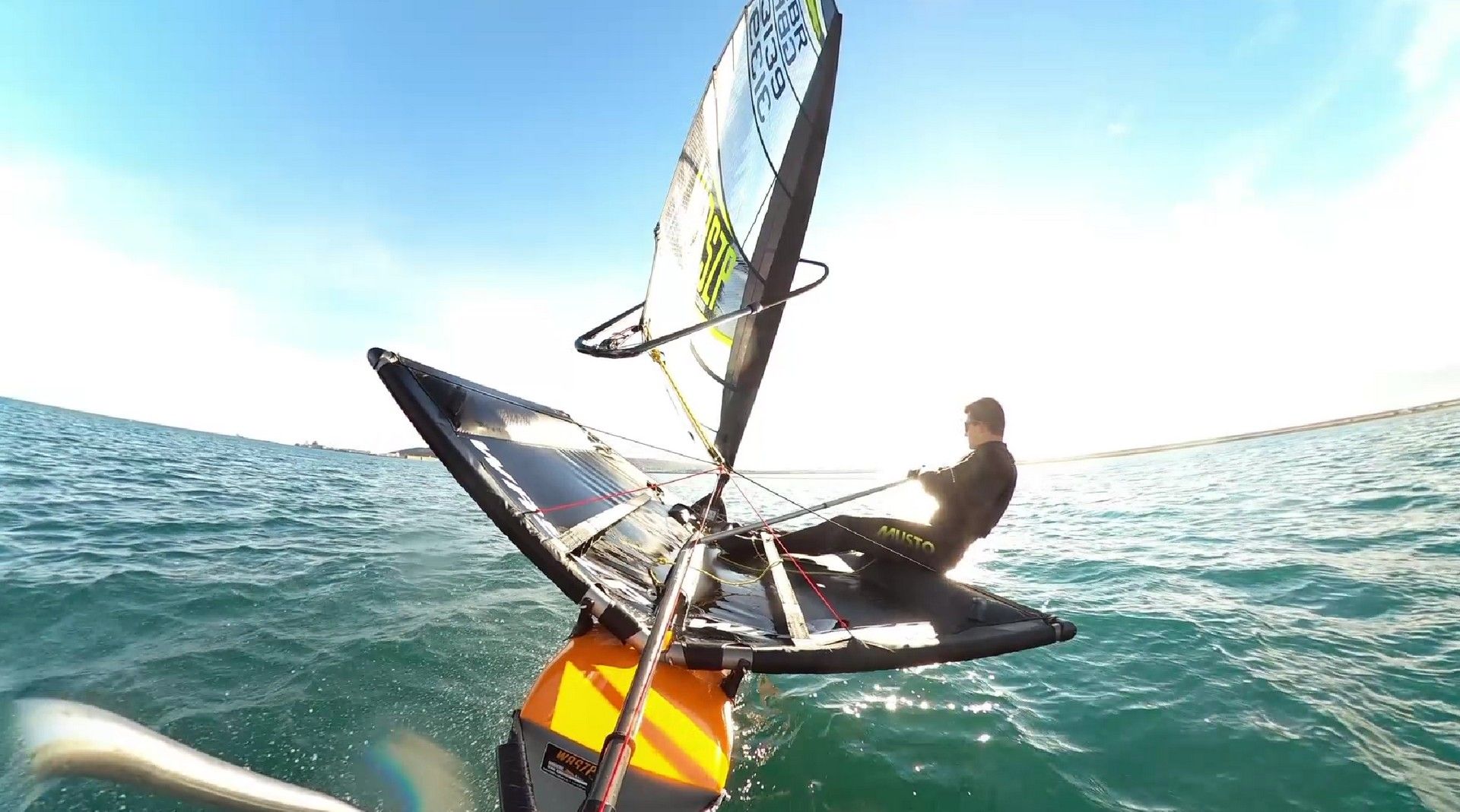 My Laser/ILCA sailing is always my main 'job', but in my downtime and weekends I get a bit twitchy not being out on the water, so the Waszp fits quite nicely into that equation and allows me have some fun developing some new skills on the water.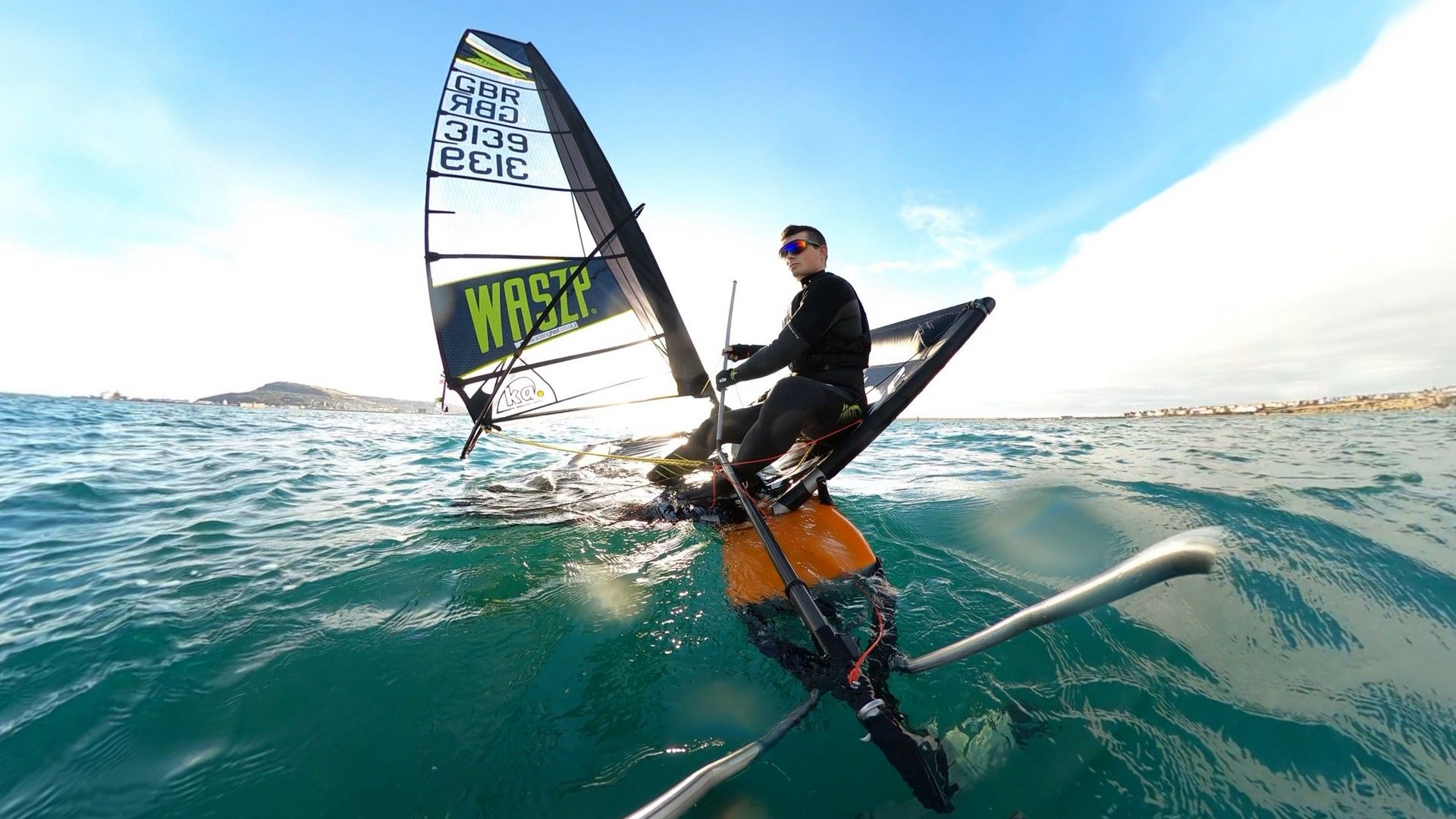 My ILCA sailing is also ramping up massively up to the world championships in May so it makes sense to do a small bit of Waszp sailing now and build a solid skill base level before going into Waszp ''hibernation' for a couple of months whilst I focus on the ILCA.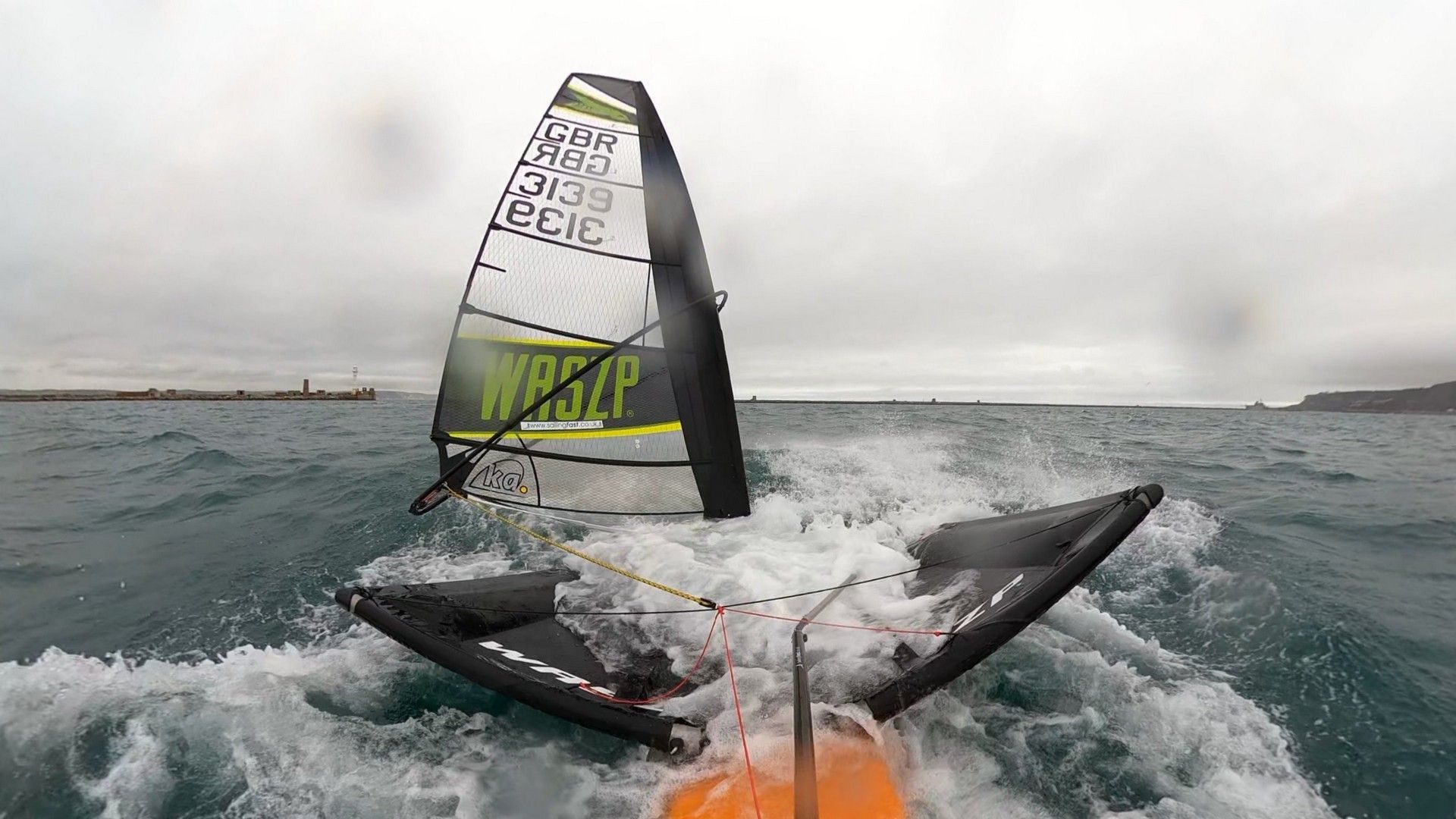 Obviously I still need a lot of practice....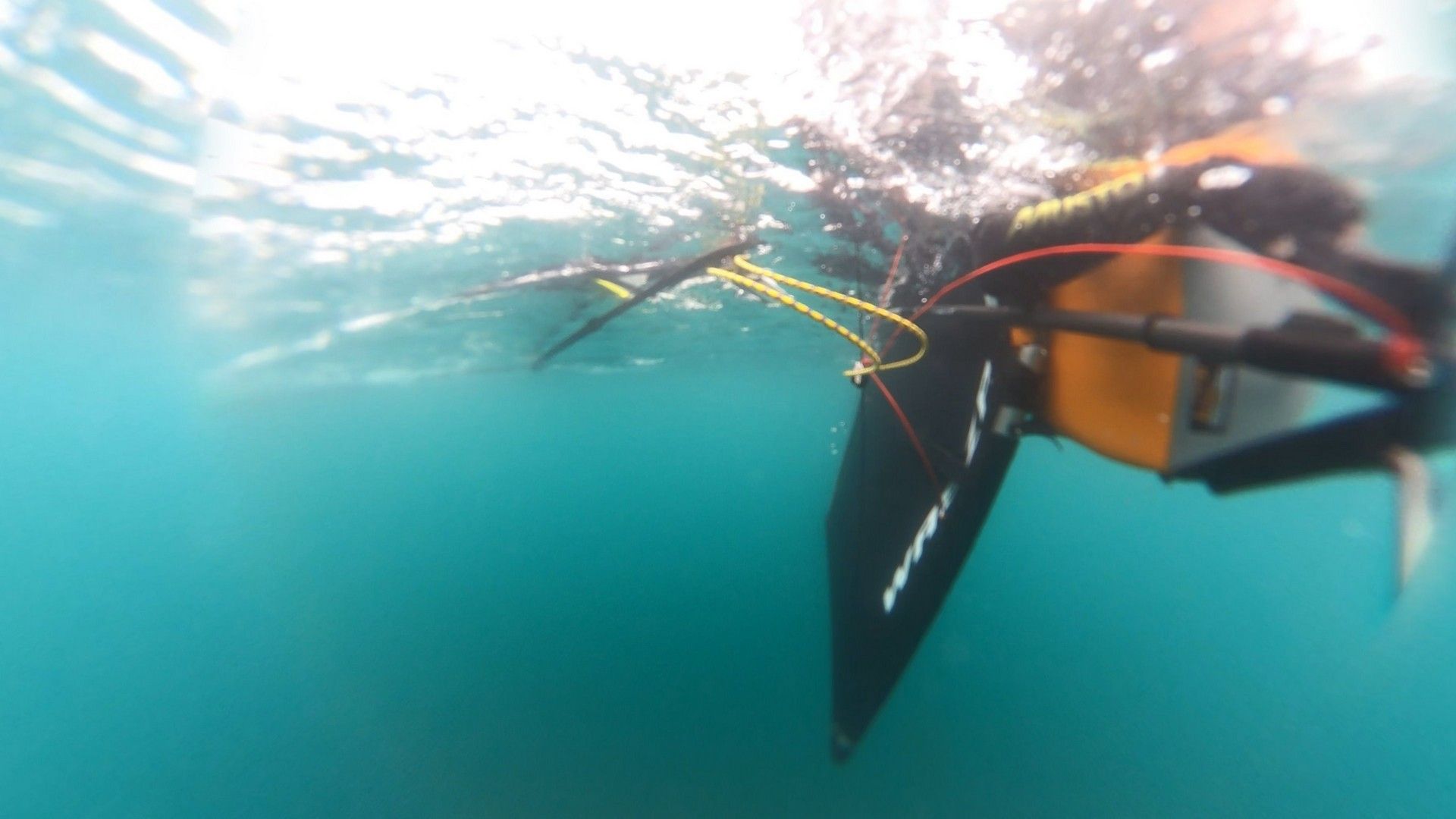 After a bit of downtime Waszp sailing over New Year, I headed out to Vilamoura, Portugal, for a two week training camp with the British Sailing Team lads.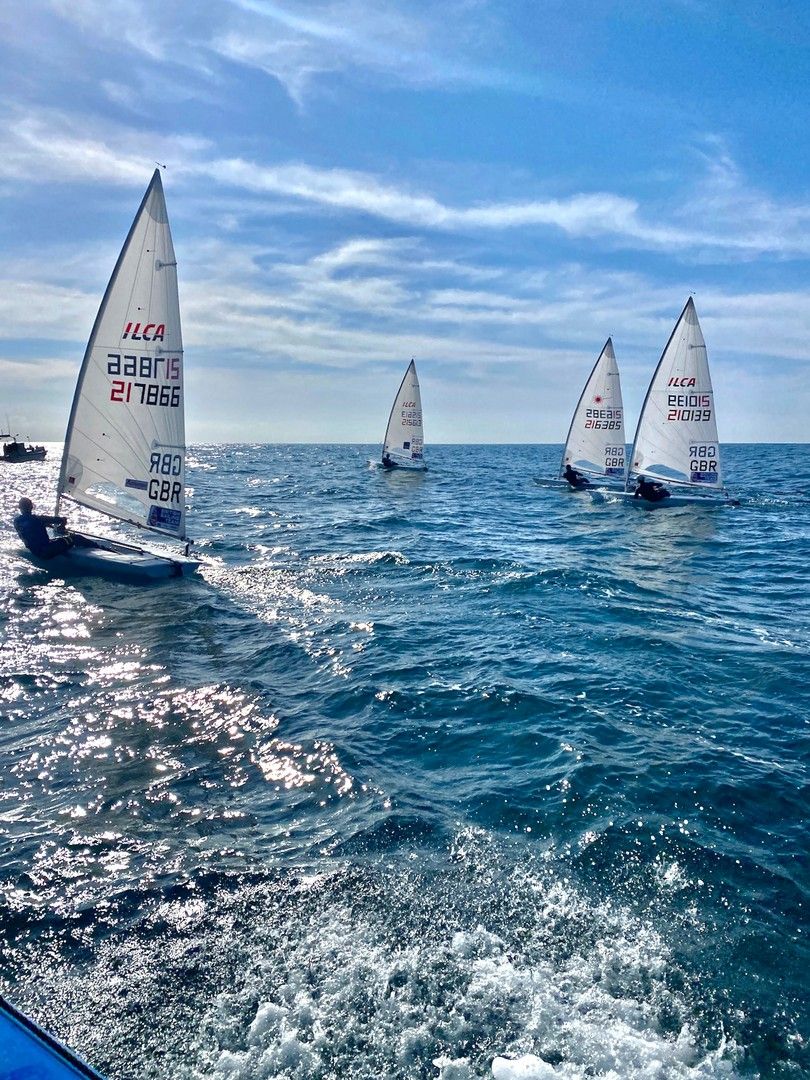 Vilamoura is a pretty stunning place to sail all year round but as a team we decided to move to Lanzarote for February in search of some different conditions.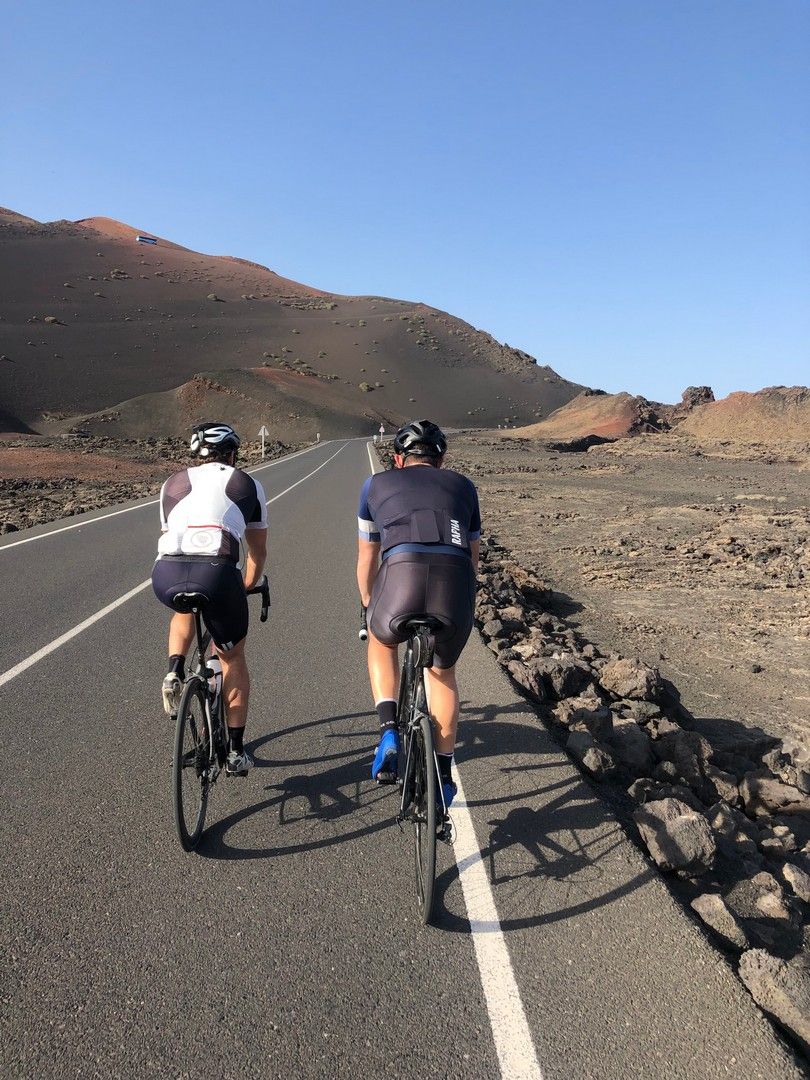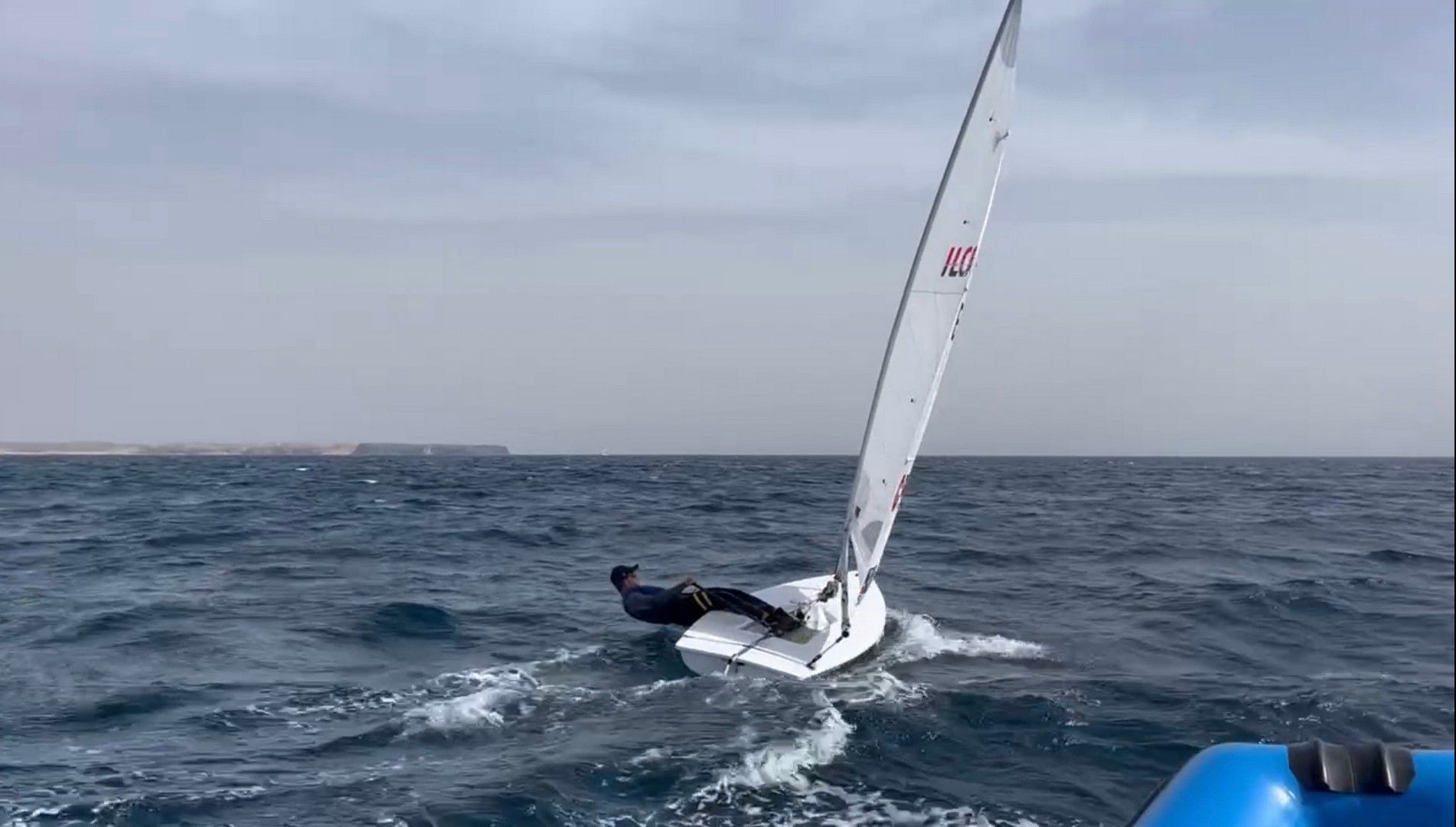 We did go to Lanzarote last February but this year has been completely different. So many tourists and the place is buzzing, a stark contrast to travels of the past few years. We also got completely different sailing conditions compared to our last visit, which was a pleasant surprise. There were even a few monster booming days, as the photo below shows: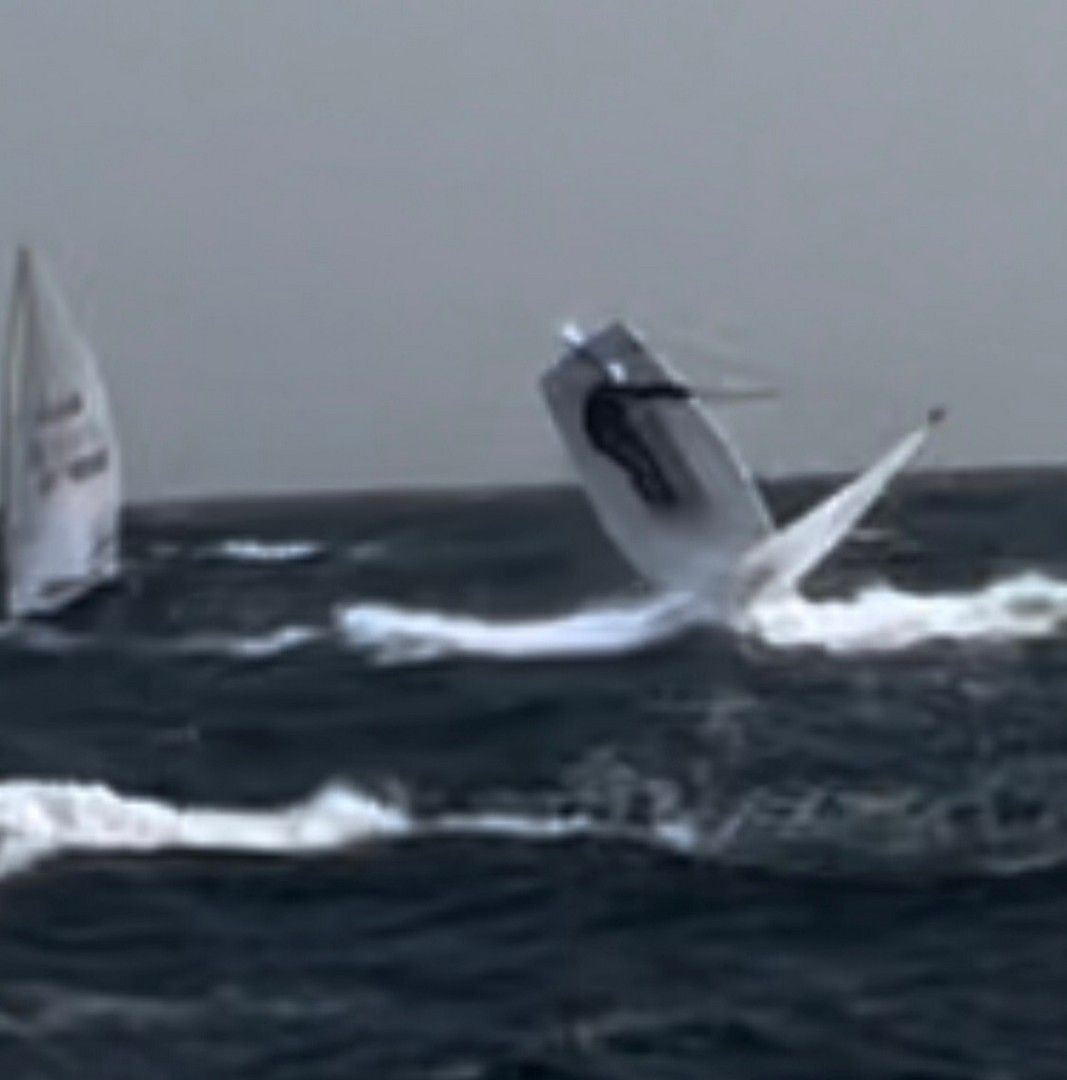 SOS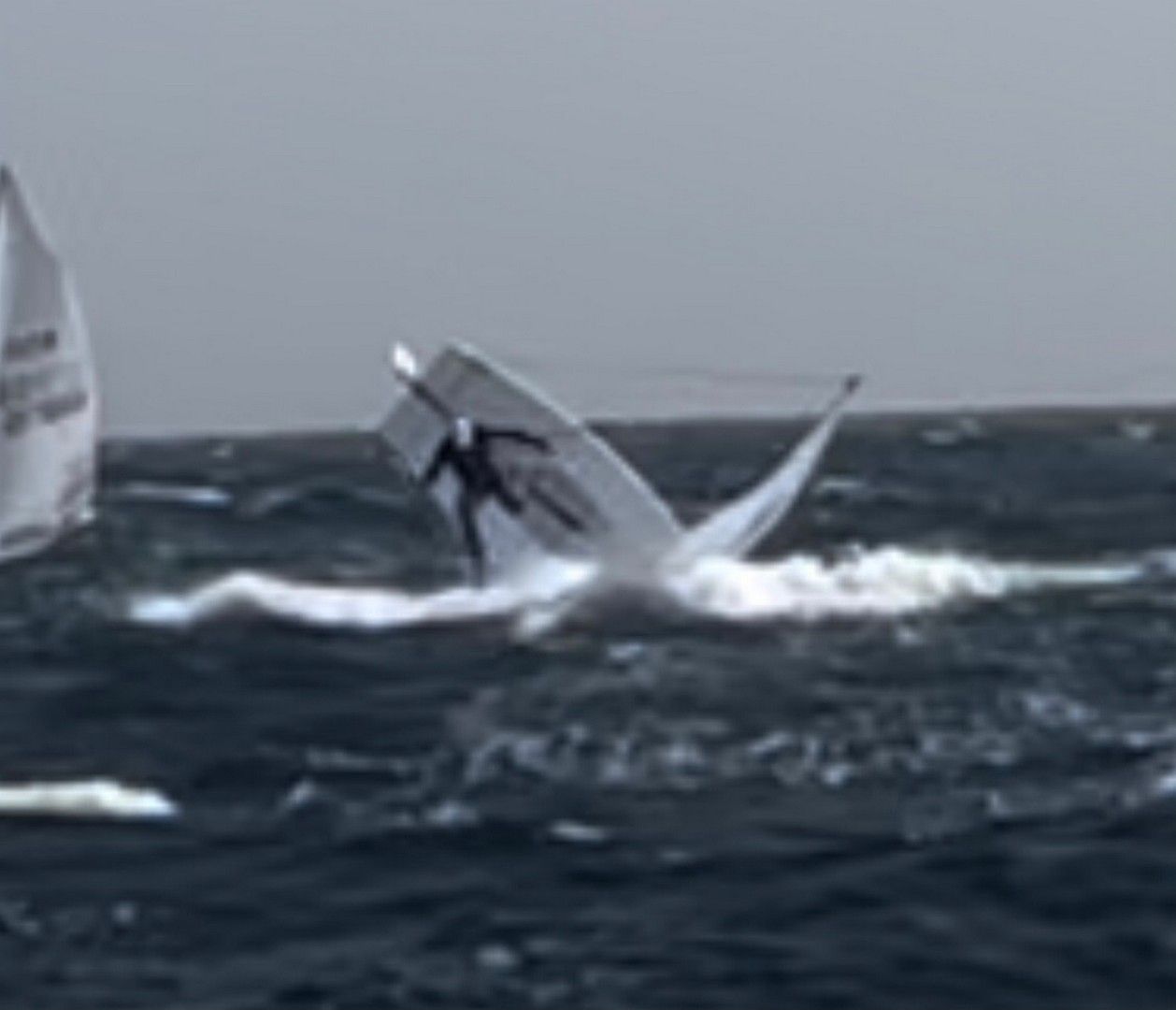 Finally we have just finished off a small regatta, the Lanzarote International Regatta. Just a small 4 day training regatta, this was just a nice place to check in with my performance and see how I'm going in the boat.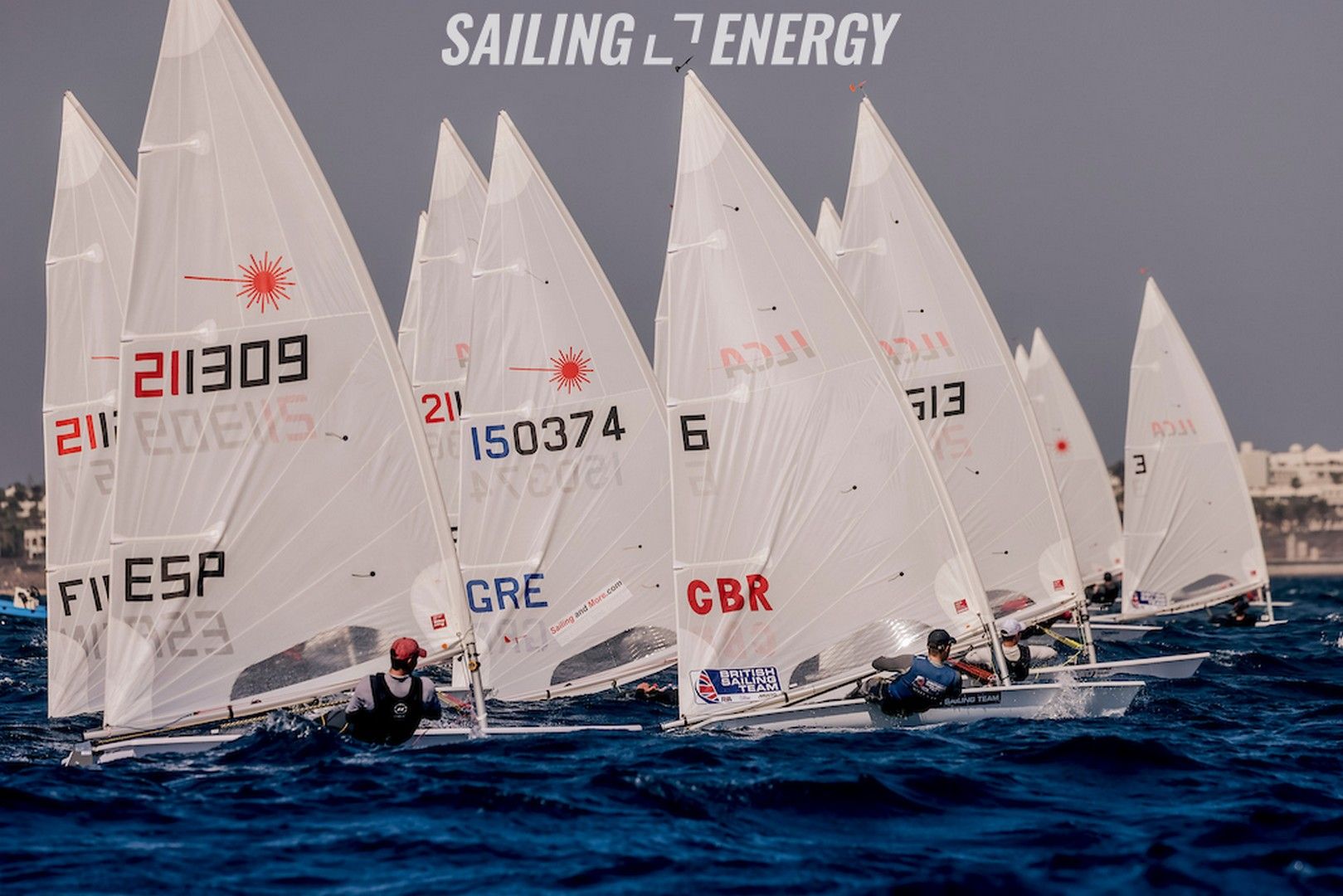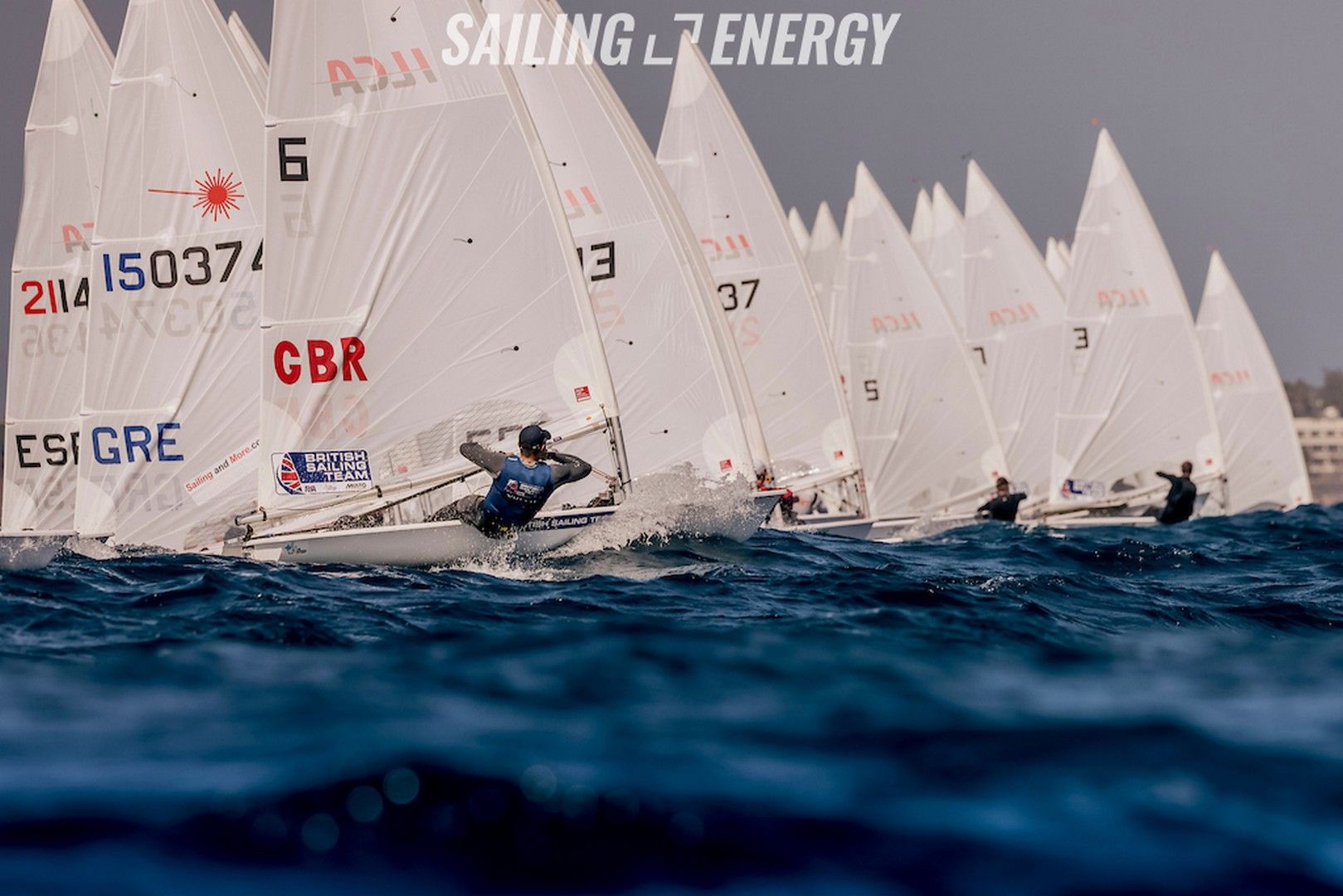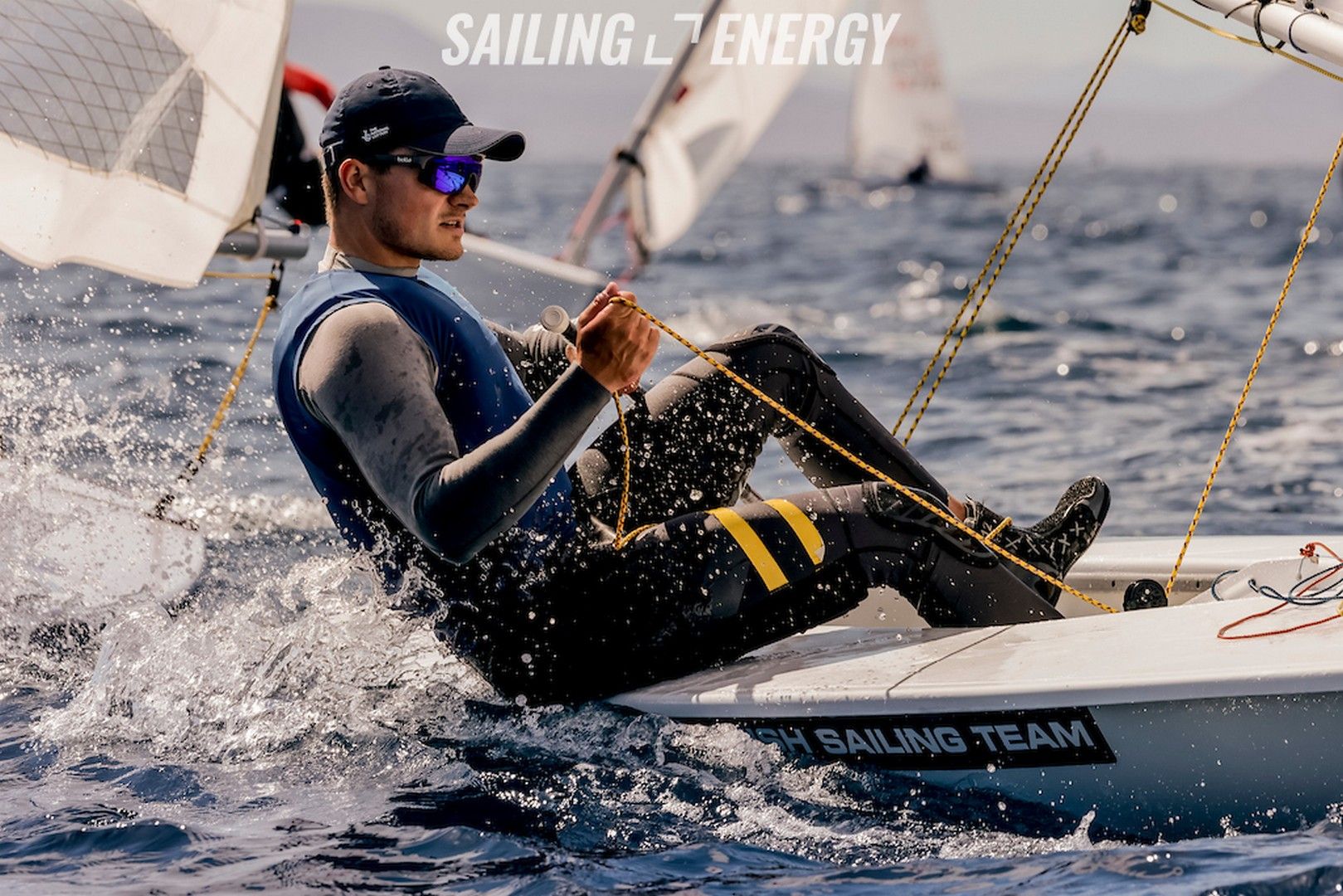 (Above: Thanks Bolle for the sweet new sunnies for on the water.)
After a tricky few days of racing I finished up 11th overall, unfortunately just two points off the medal race, but happy with how things were progressing around my goals, especially my starting.
What's the plan now? I'm heading back home this weekend for the RYA Dinghy & Watersports show before a trip out to Palma de Mallorca for another BST training camp, all in the build up to Princess Sofia regatta, the first big international of the year starting at the end of March.
Sam