Hi everyone,
It has been a chock-a-block couple of months, with one of the biggest years of the sailing calendar kicking off. Here's how things have panned out for me.
Mid-March was all about Palma and more specifically the build up to the prestigious Princess Sofia Regatta. We did a fitness/sailing camp beforehand and managed to fit a Sa Calobra ascent on the final day.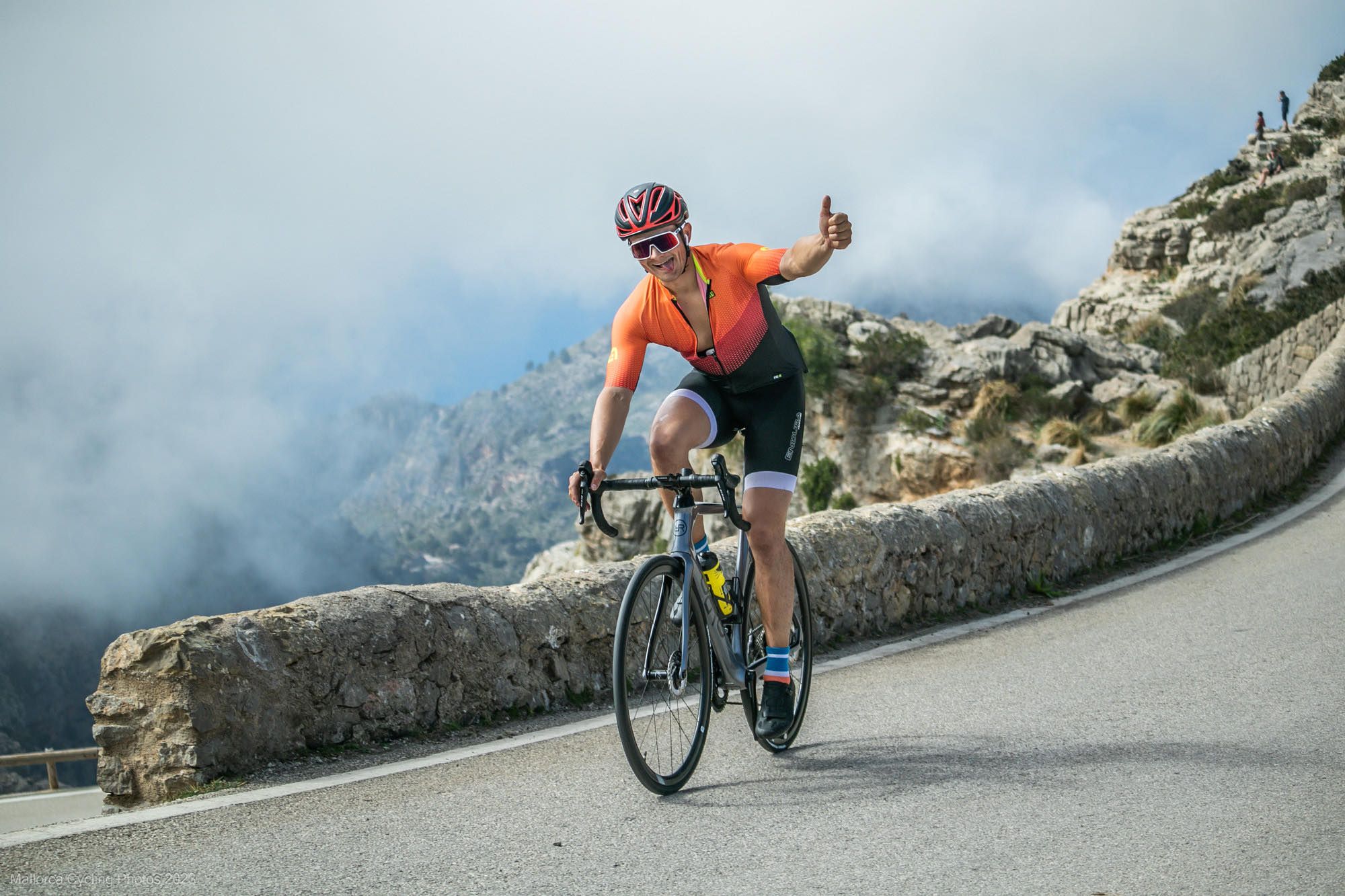 Next job was to get my boat, sail, equipment and kit all race ready.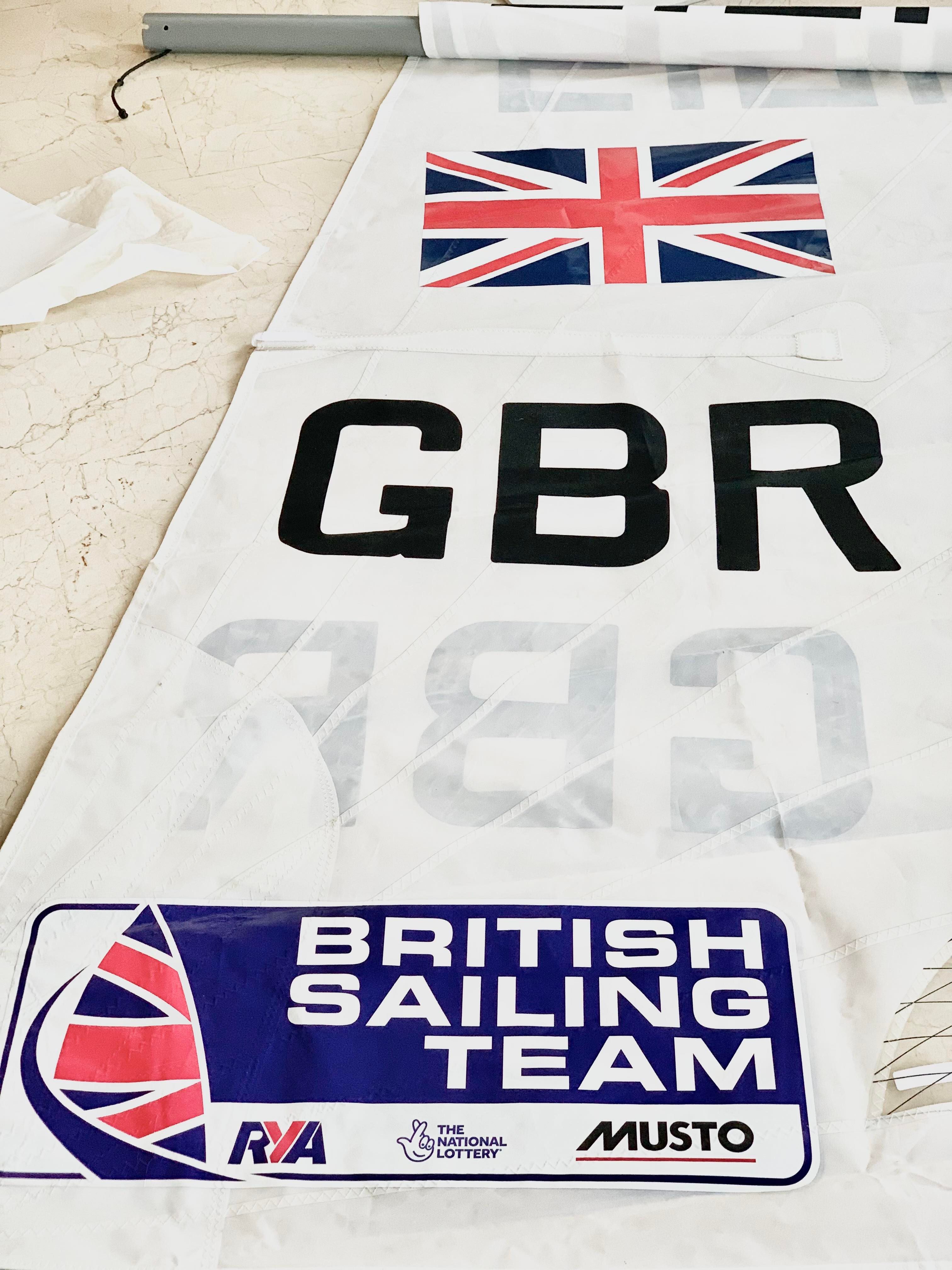 Every year over 1000 sailors across all the Olympic classes descend on Palma and this year the competition was as tight as always.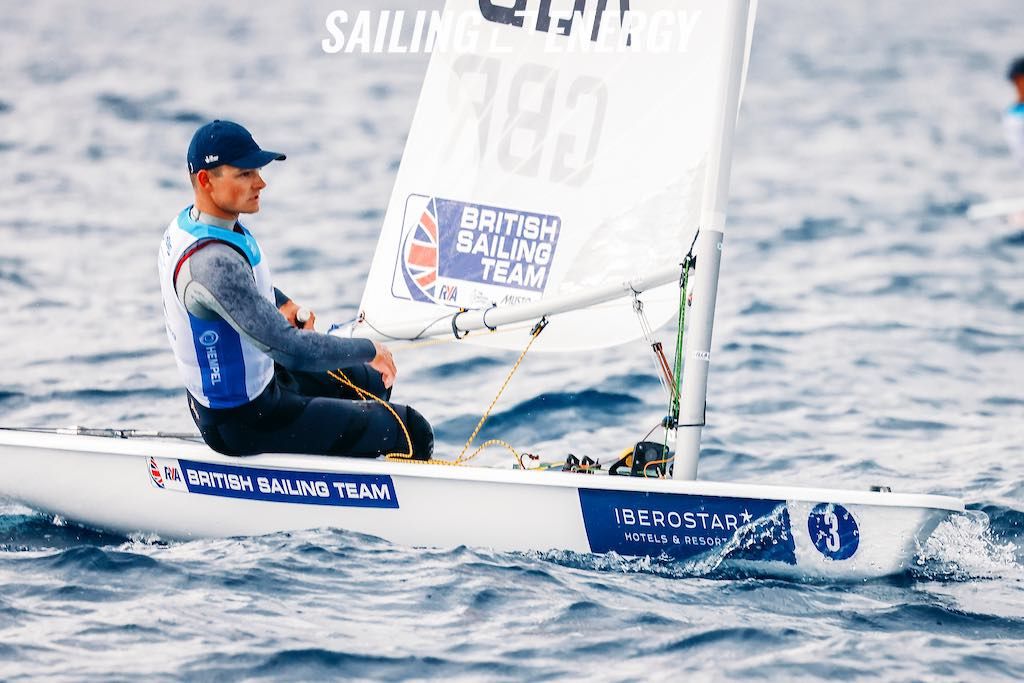 It was a light and slow start of the regatta with a bit of patience required. I had a solid start in one abandoned race but found my performance through the week quite inconsistent, something that has been quite rare for me over the past year. In the end I finished 23rd overall out of 184 boats, a solid result but one I was slightly disappointed with.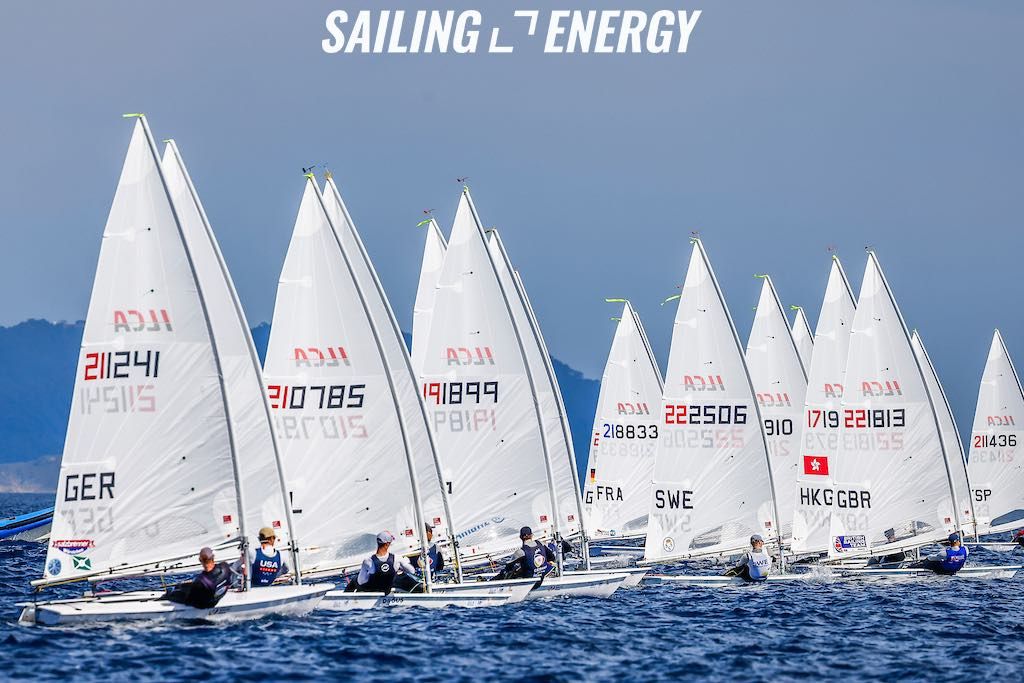 The story was similar in Hyeres, I had some moments and I had some moments. Struggled to piece together a consistent story around the race track and it showed in my results, as I finished 25th overall.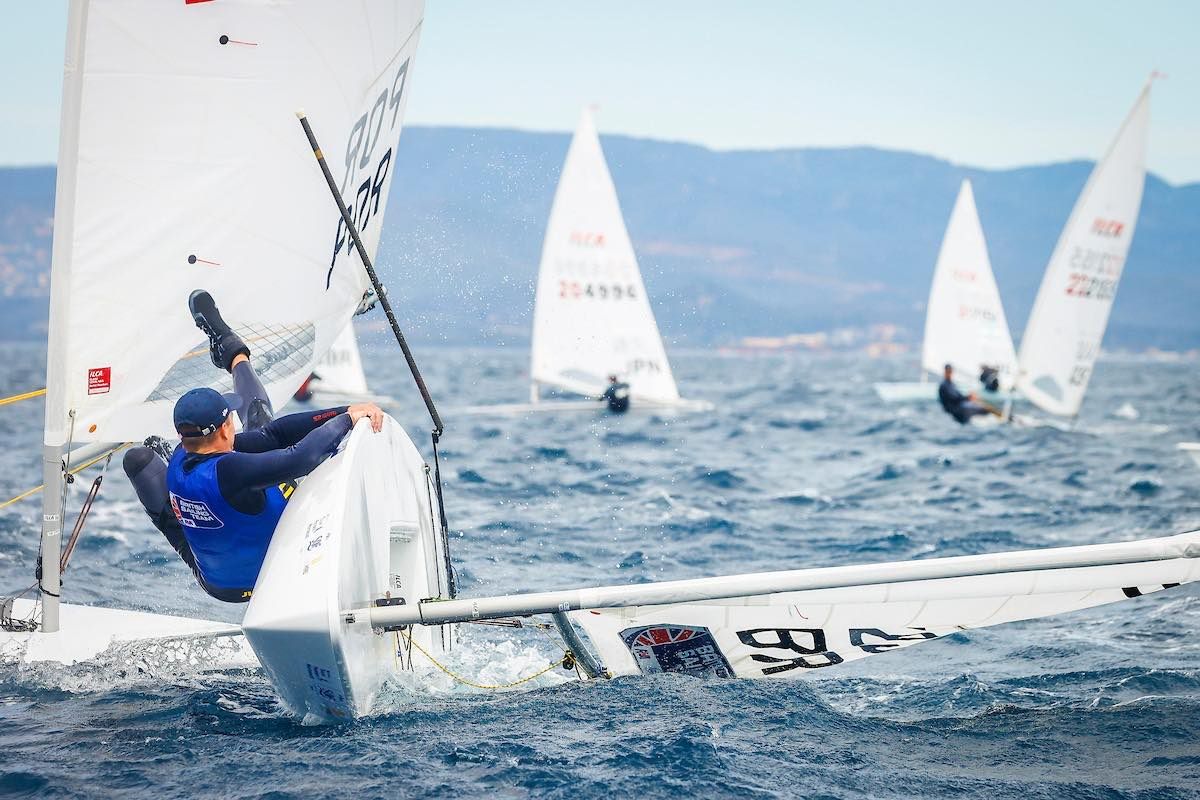 Sport is weird sometimes; you can prepare for months on end, put so much energy into perfecting every detail -and yet still sometimes it doesn't quite come together when you want it.
In hindsight, in the effort to improve last winter, I was so fixed about de-constructing my sailing I think I lost my processes in my normally super-strength conditions, which in turn had a knock on effect and meant I was struggling to rely on skills that had delivered in the past.
The important thing is that there were some brilliant, shining lights in my performance compared to last year and I was very happy with how these areas of my sailing had progressed. It's one of those where yes, I'm not happy with how I've performed, but I know if I keep on trucking and pushing forwards, another breakthrough will happen. Plus, 23rd and 25th on a bad day is still a bloody good result in the grand scheme of things.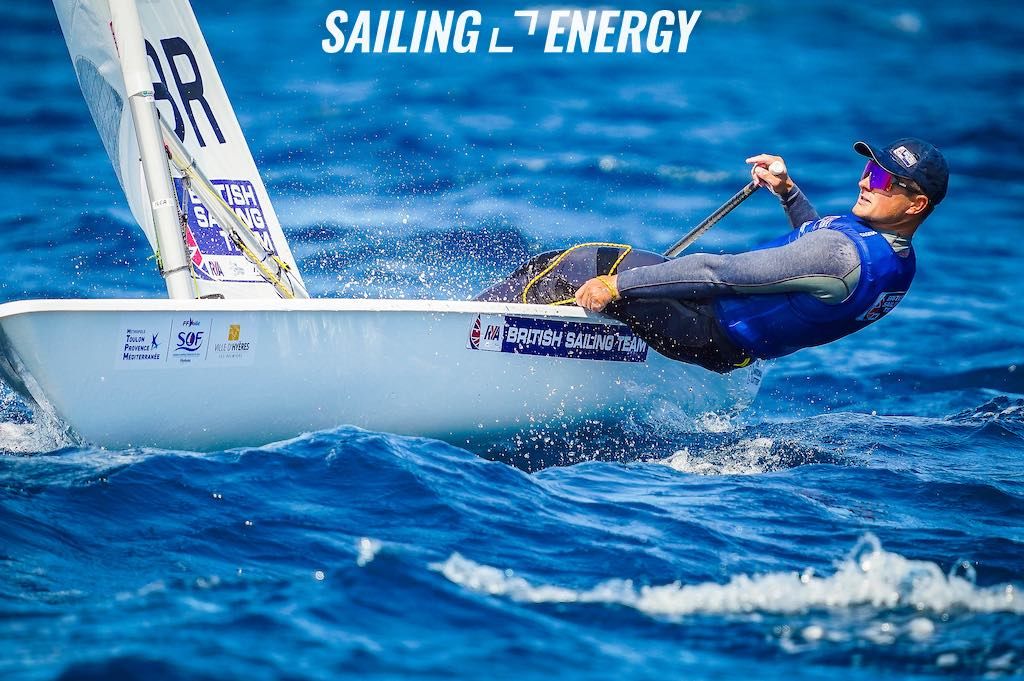 After a busy 6 months in the ILCA/Laser world it was nice to get back to Weymouth and let my hair down a bit. I had a couple of weeks off, filled with plenty of gym, fitness and sailing other boats.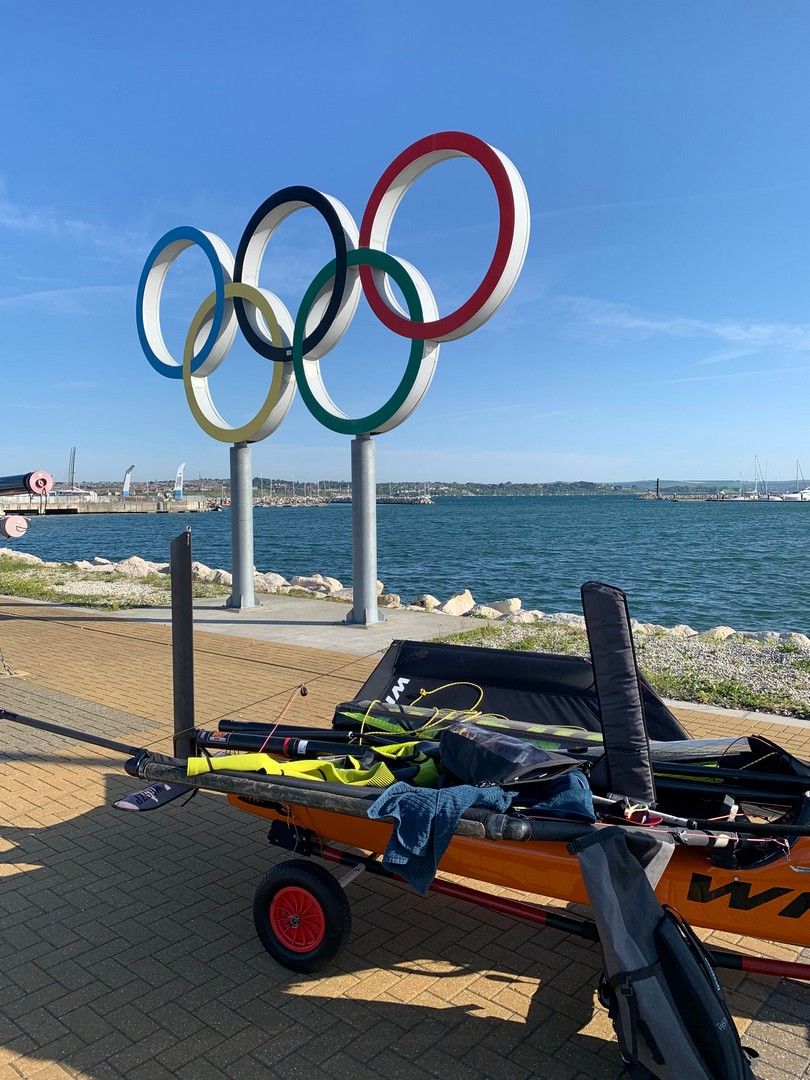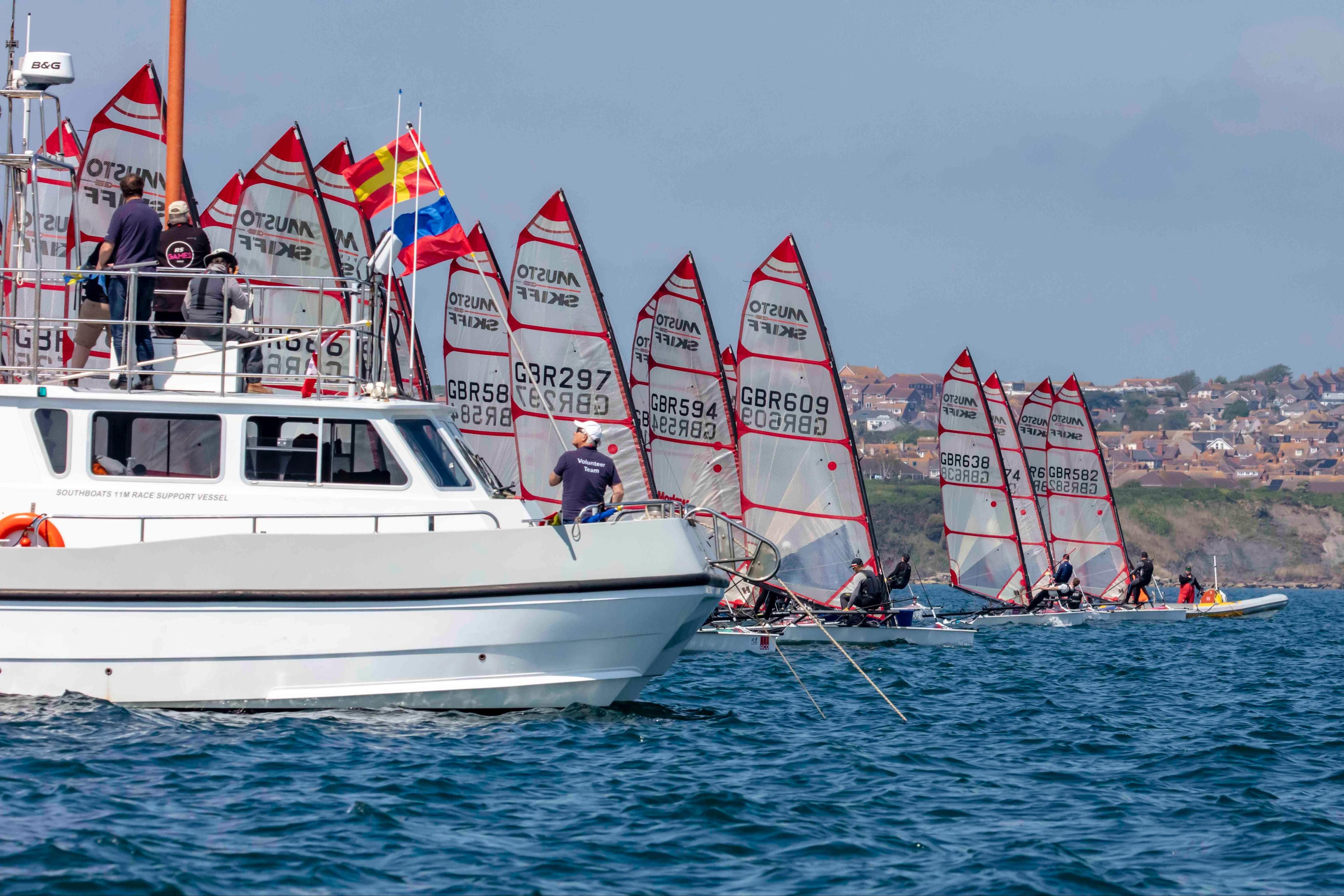 The Musto Skiff was also a blast, learning to trapeze and use a spinnaker for the first time. Awesome fleet too and great fun racing at the WPNSA Skiff Open.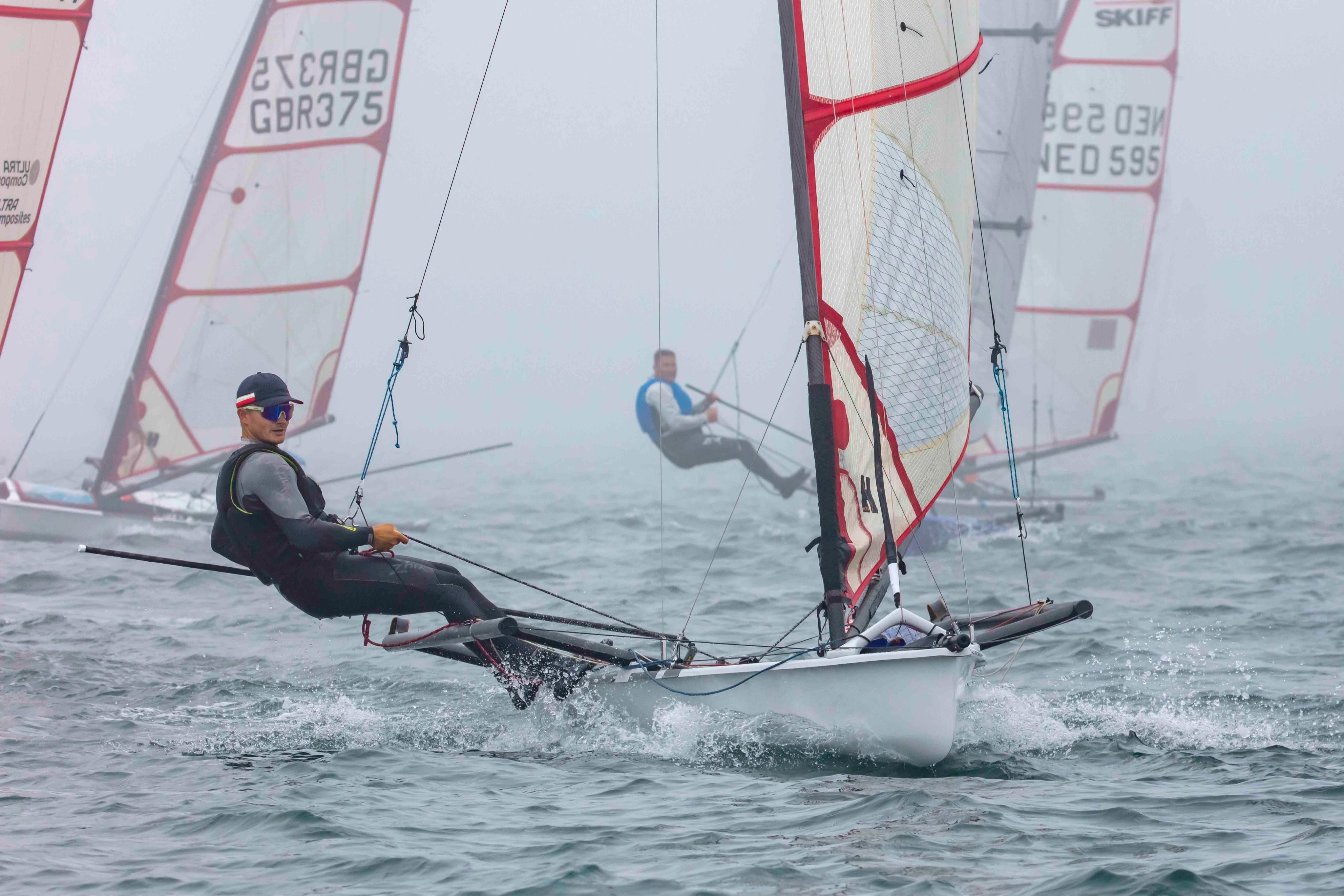 I then set out on a bit of an adventure I've wanted to do for years, sail around Portland in the WASZP.
Launching at 8:30am in a stiff north easterly breeze, I sent it around the island and rounded the channel mark on the other side of Chesil Beach after just one hour. Rather crushingly, on the return journey the wind shut down so there was a bit of low riding and eventually I got my support rib to give me a tow for the final few miles. To be honest that was a bit gutting, as I now feel like I haven't properly completed the challenge yet! I reckon a sub-2 hour circumnavigation certainly is possible in a WASZP so for sure, one day I will be back.
Current record: 2 hours 52 minutes (with tow). 27.7 nautical miles sailed.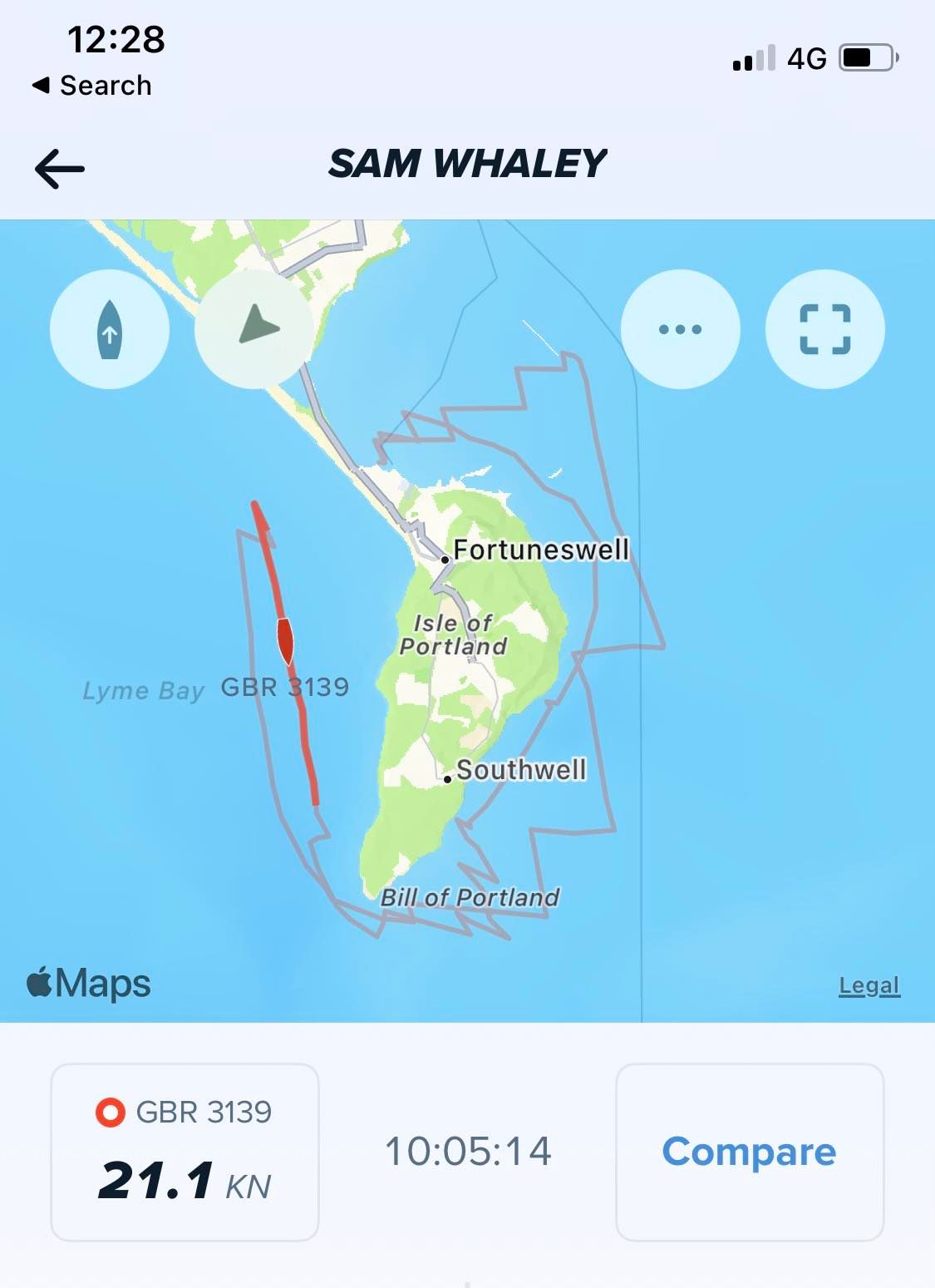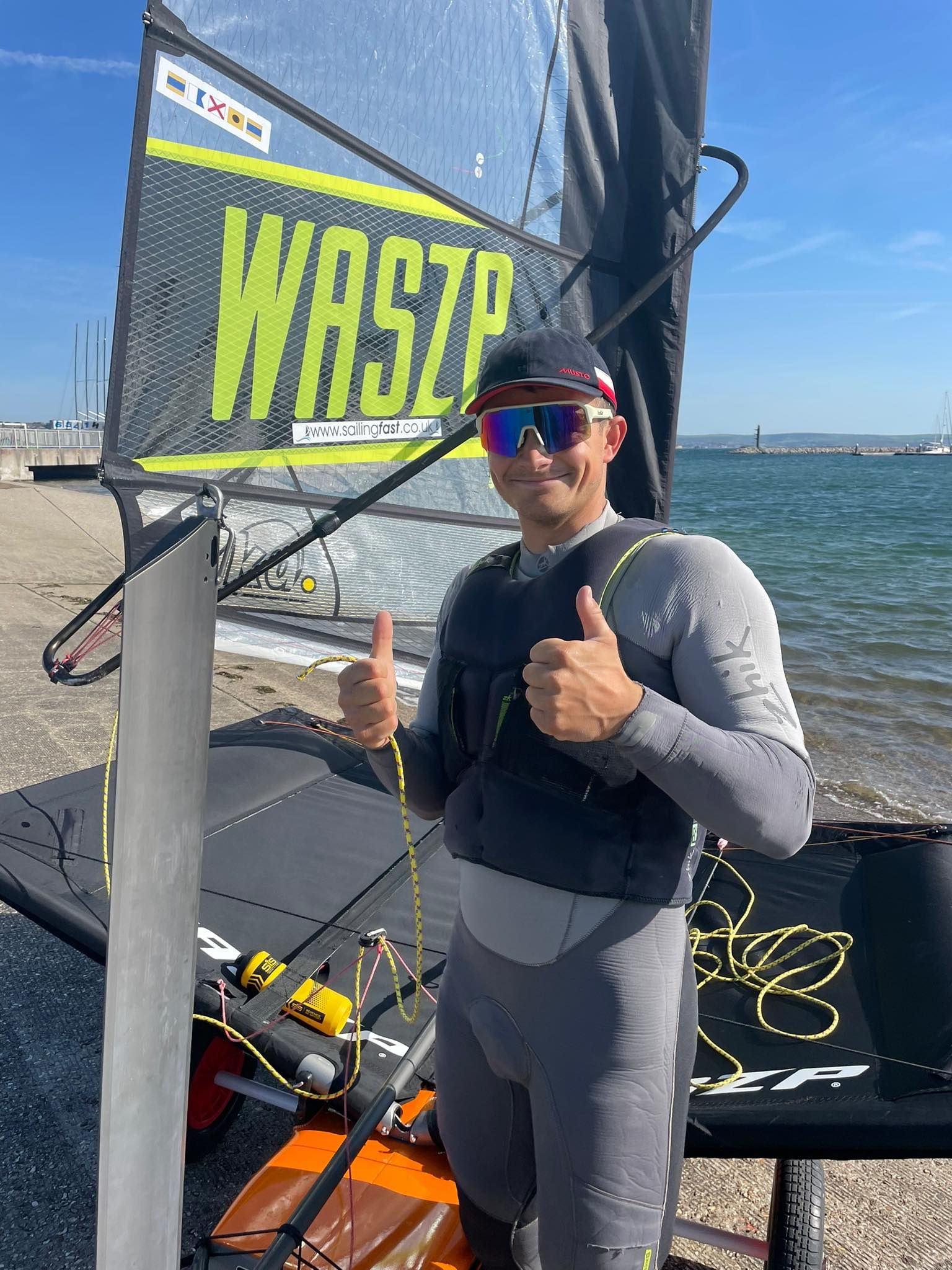 After two weeks out of the ILCA/Laser, two weeks ago I headed out to Marseille for a training camp. It was great to be out there again after a nine month hiatus and despite the wacky conditions it was pretty useful training. Safe to say if they get the same conditions there during the Olympics next year it will certainly be entertaining for all the spectators!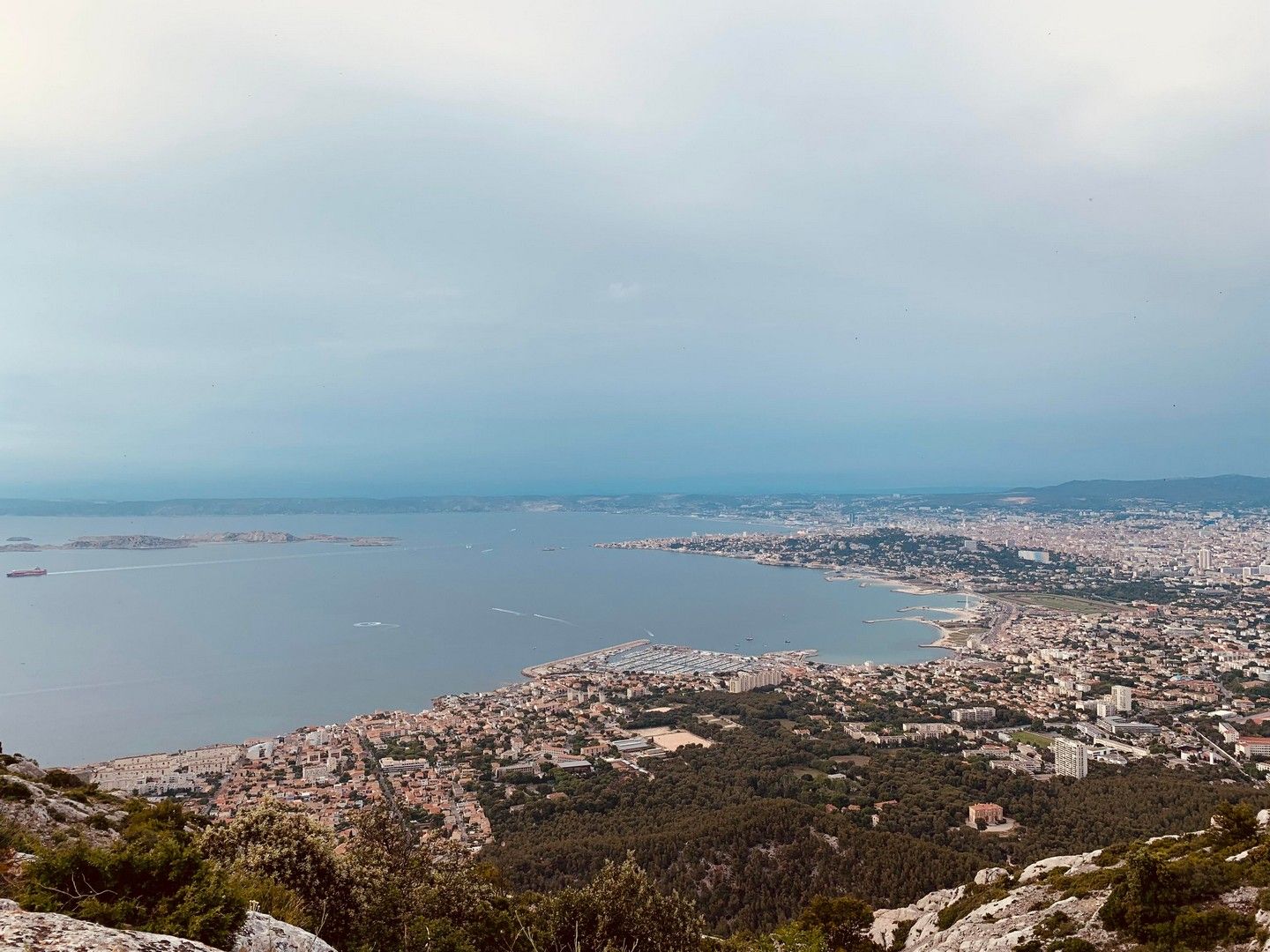 What's next for me? We have another Marseille training camp coming up next week before a bit of a break and build up to the WASZP UK Nationals, which are taking place at the start of July @ Rutland.
Should be fun.
Cheers,
Sam