At the end of July it was great to welcome the whole British team and a few international visitors to Swanage for an intensive training camp. In search of wind and waves, we were eight sailors and two coaches whom for two weeks trucked around in the waters around Swanage, Durlston and the surrounding areas.
It was one of the best training camps, with huge waves and a stiff tide running pretty much every day. We even got a Fastnet flyby from some yachts who came in close to shelter from the tricky conditions.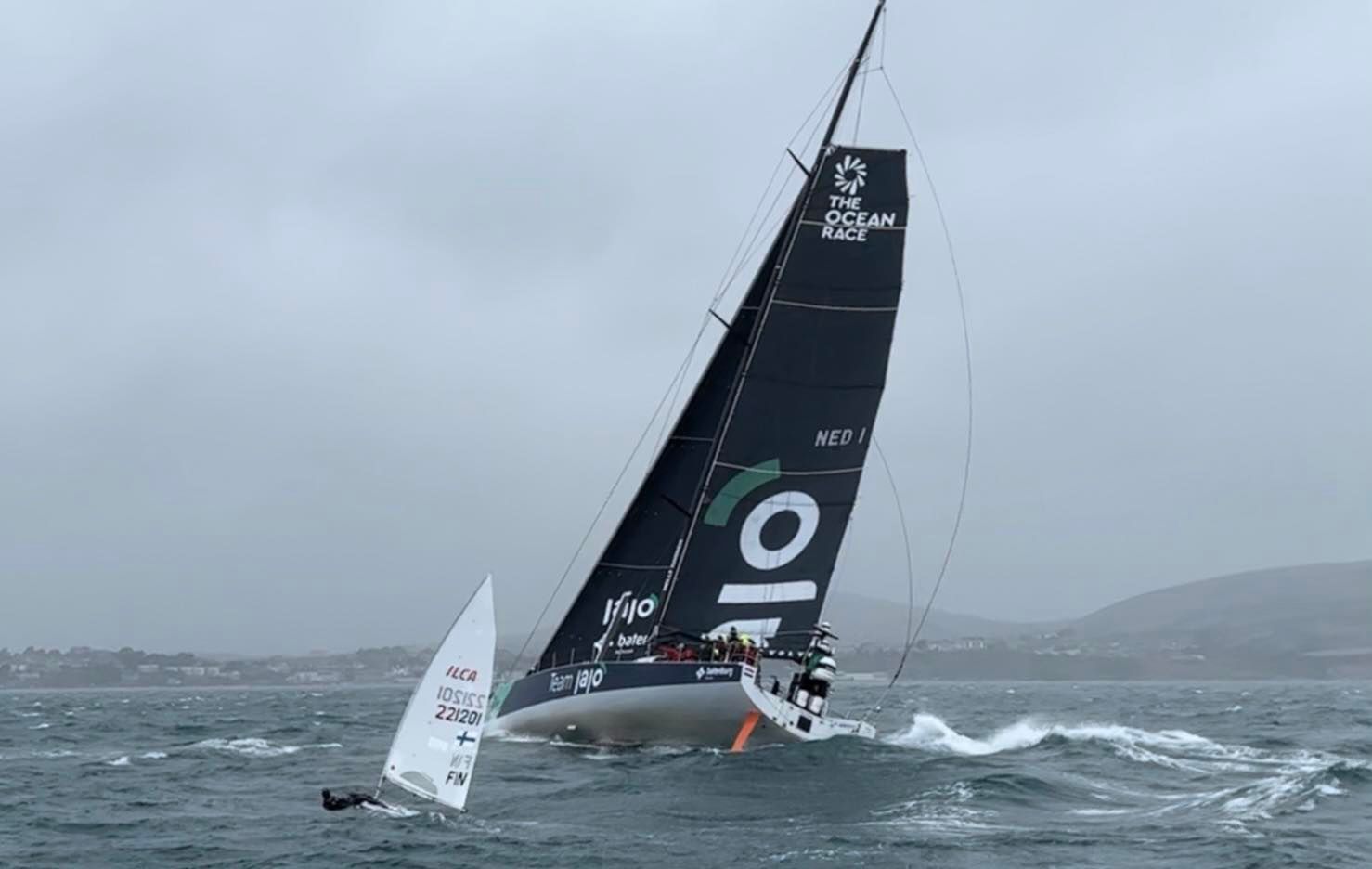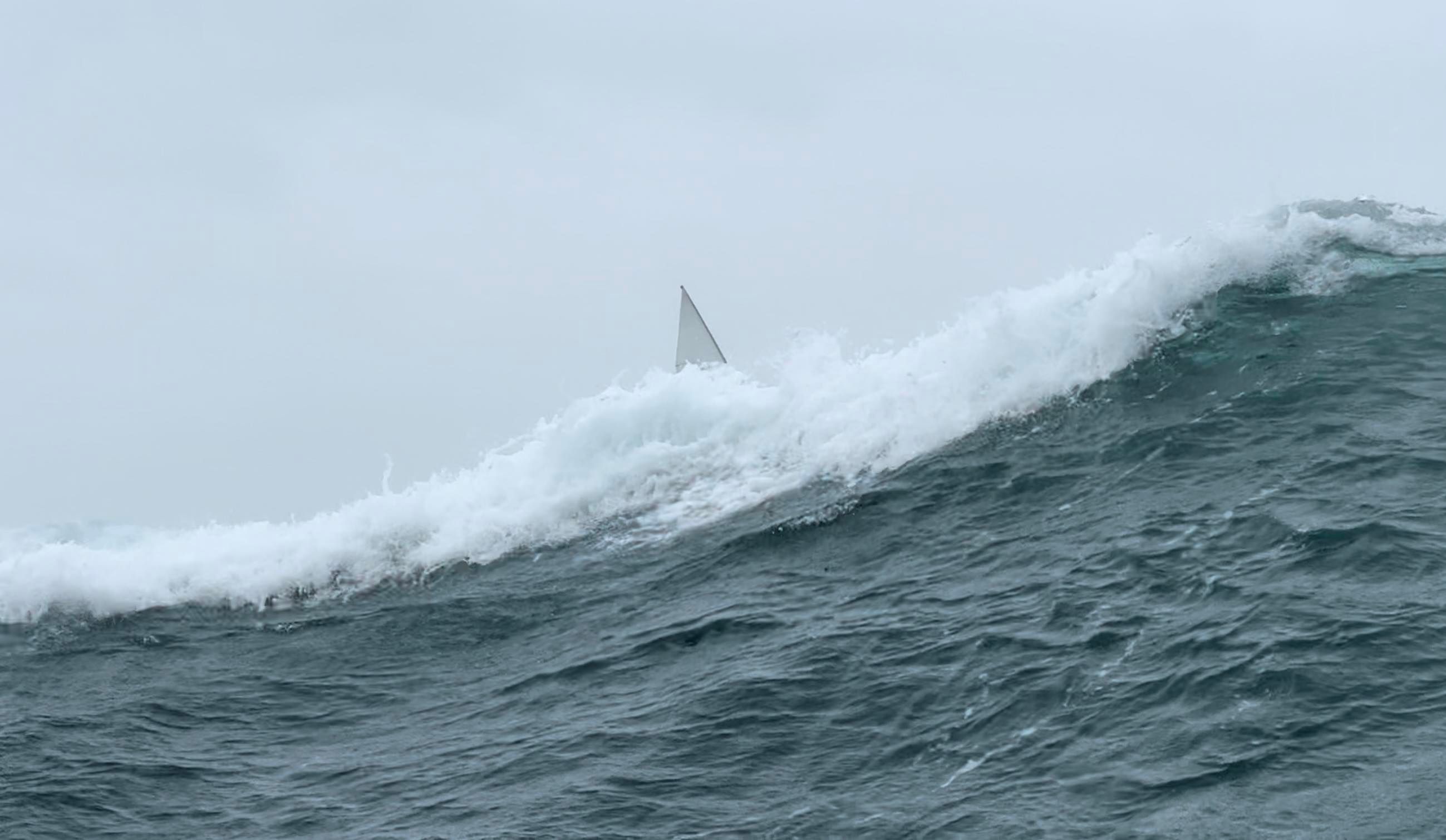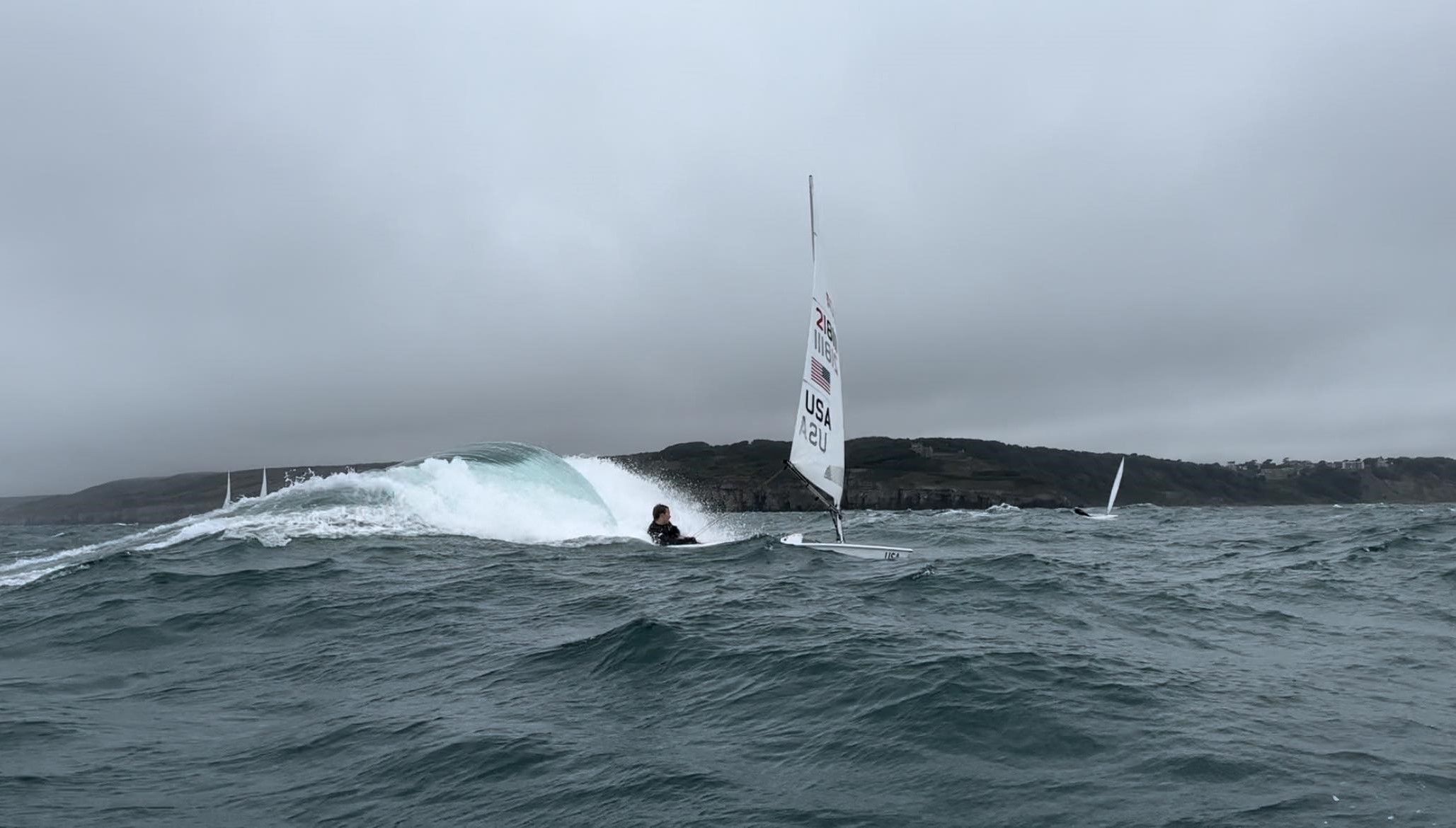 Pretty extreme conditions out there at times.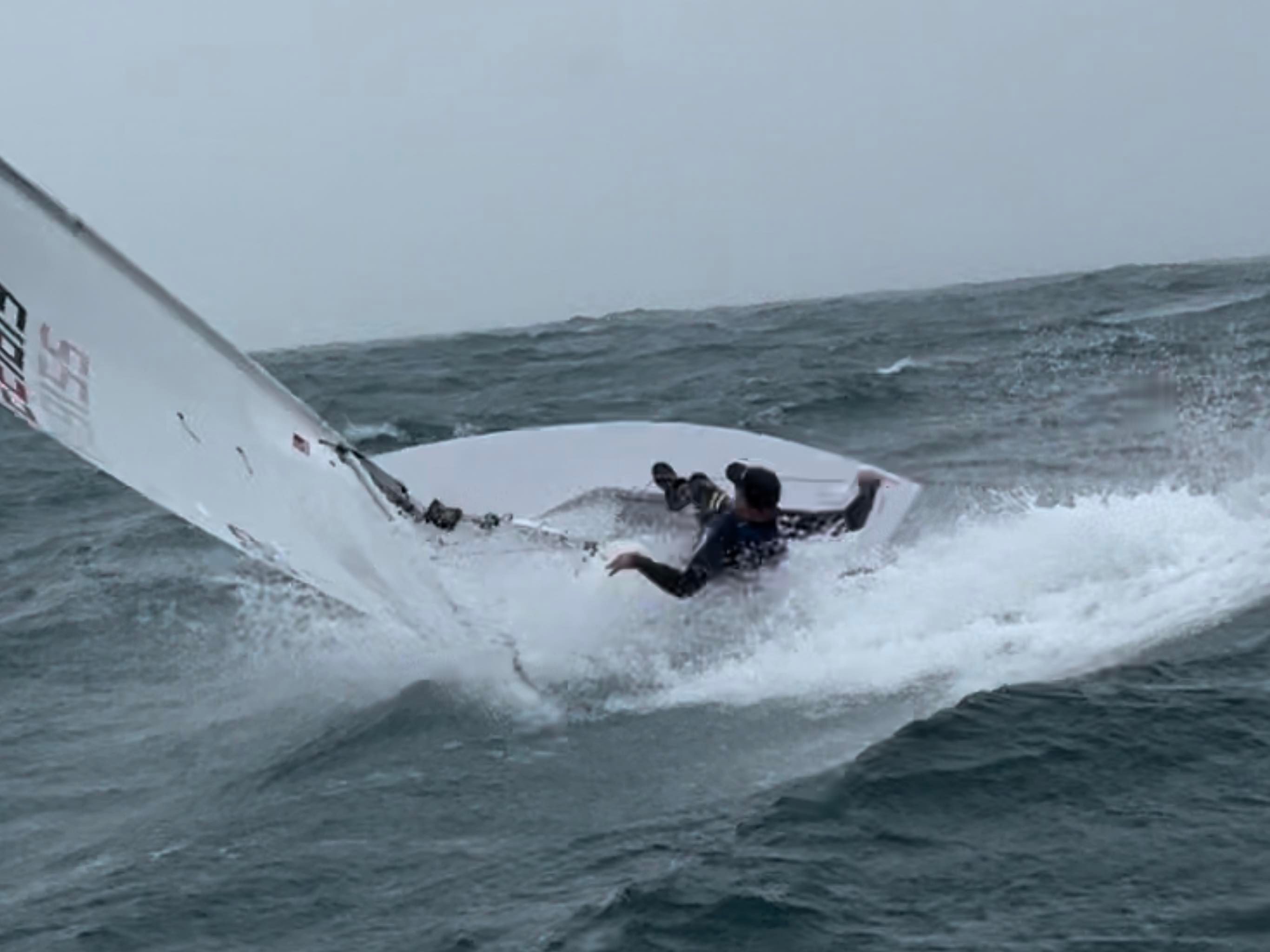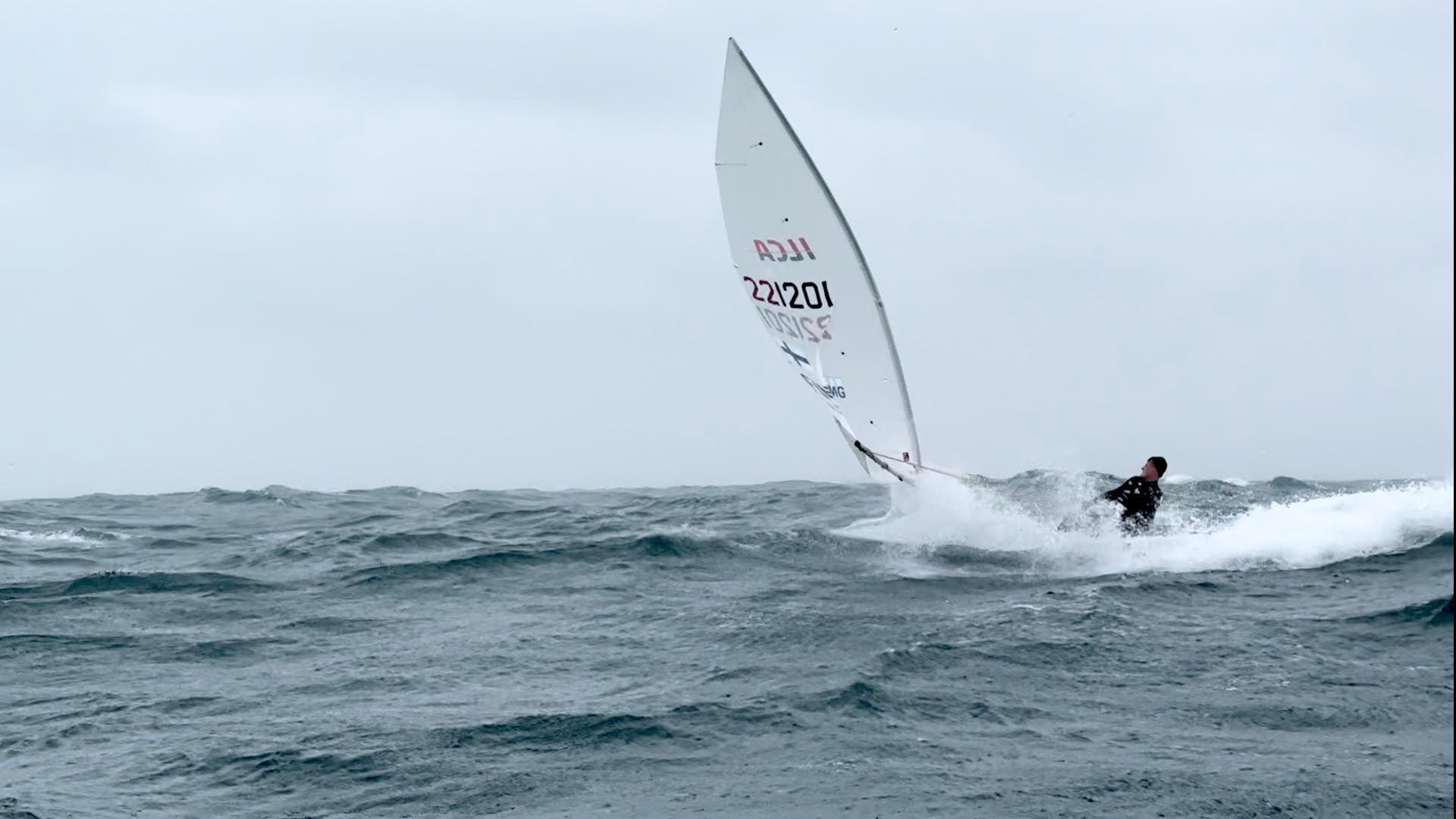 Local water photographer Milly Haines (@coastlineandpines) captured this awesome photo as we were heading out to training.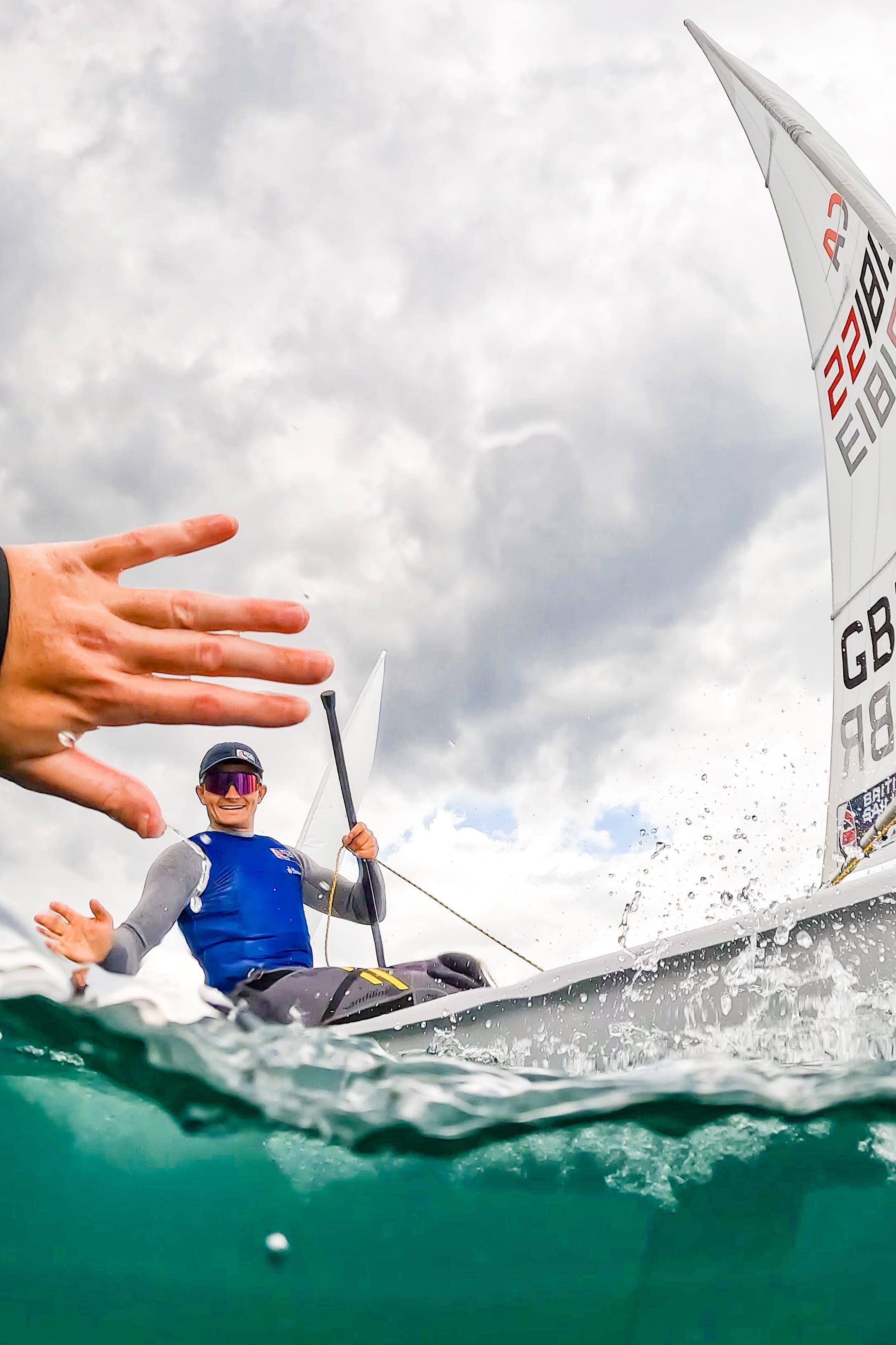 Squad photo minus Elliot and Nick.